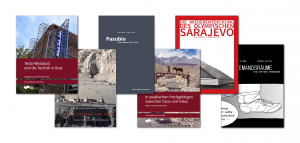 If you would like to publish your research results and make them available to the general public and the scientific community, TU Graz University Press is at your disposal.
Our aim is to ensure the rapid and long-term availability of the published titles in a uniform appearance that is based on the corporate design of Graz University of Technology.
As a member of the Association of University Publishers, TU Graz University Press supports the open access principle and offers some of its publications in a freely accessible online version.
For more information see TU4U: The Intranet of Graz University of Technology